Wed, 09/28/2011 - 14:56
Britain after dark: A spotlight on binge drinking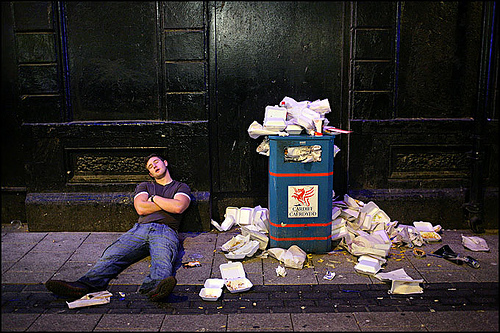 The Perpignan International Film Festival of Photojournalism has caused quite a stir across the pond this year. Usually it makes a nice review on the Arts pages of weekend papers, if it's lucky. But this time it has created intense self-reflection and lively debate between newspapers...
And all because of an exhibition on binge drinking in Britian.
Cardiff After Dark was taken by 35-year-old Polish photographer Maciej Dakowicz, who has been based in the Welsh capital for the last seven years. The set first became noticed in 2009, and made headlines back then.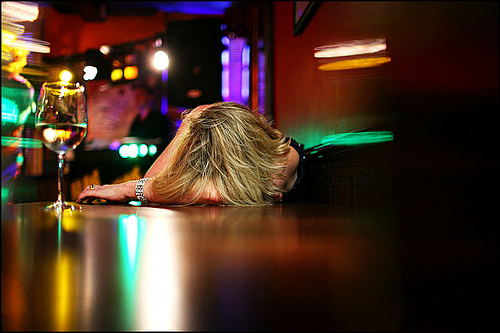 But, talking exclusively to France 24, Dakowicz reveals his intention was never to cause controversy.
"I am not trying to shock anybody or cause controversy, I am not taking pictures of drinking only, but of the whole night life, so if you look through my photos you will find many positive photos of people having a good time.

"I have many different photos and depending on the angle - there can be a positive story told about great nights out in Cardiff or someone else can make a story about binge drinking."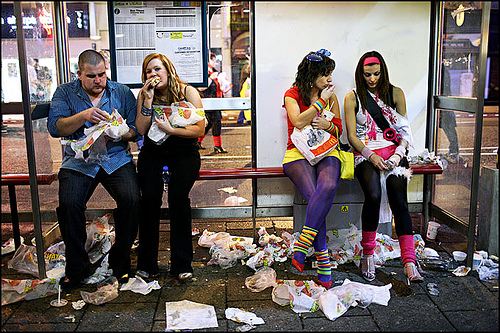 Dakowicz was first inspired to take photos of Cardiff city centre at night just after he moved to the city. The vibrant night life appealed to him as a street photographer.
"I was looking for unusual, surreal moments mostly - decisive moments, unique situations. Later these images put together made the Cardiff After Dark story, with various elements of night life in them - fun,
costumes, drinking, love, even violence. Although I must admit that I have very few images of violence... People are out to have fun, not to fight."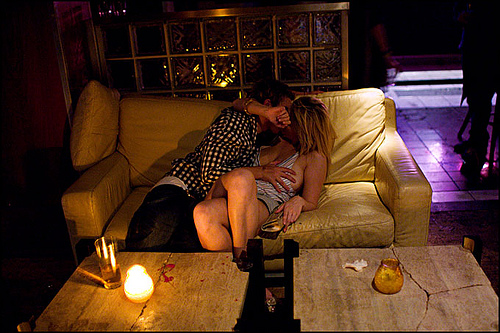 So, it seems Dakowicz's take on the binge drinking culture in Britain is different to that of the country's own worst critics - its newspapers.
Red tops and broad sheets alike have focused only on the negative images, whereas Dakowicz saw fun in what he witnessed on a Saturday night in Cardiff.
But does he have an explanation as to why this phenomenon of dressing up and drinking until you drop is so marked in the UK, especially in comparison to France and Poland?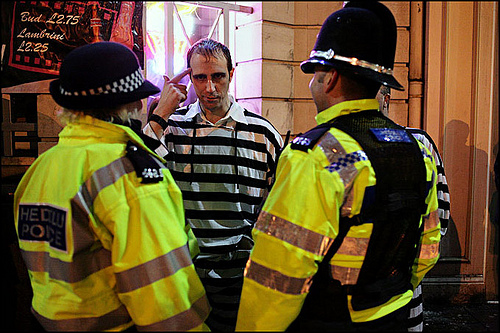 "British people are more open I think, they are not afraid to have fun in public, they often do whatever they feel like doing. Here you have this 'going out' thing - people work all week and go out on Saturday nights.
Only a small number of them drink too much and end up sleeping on the street or being sick, most of people just go out, have some drinks and go to clubs to dance and meet other people."
But, France should be on alert. According to the BBC last week, binge drinking is not only a British problem, but also a growing French concern.
ALL IMAGES © MACIEJ DAKOWICZ. FIND ORIGINALS HERE.
Comments or opinions expressed on this blog are those of the individual contributors only, and do not necessarily represent the views of FRANCE 24. The content on this blog is provided on an "as-is" basis. FRANCE 24 is not liable for any damages whatsoever arising out of the content or use of this blog.